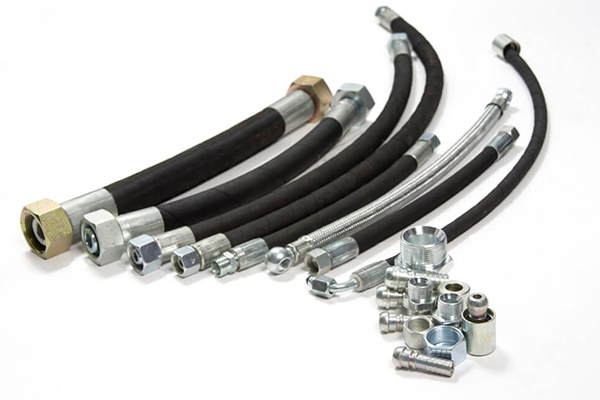 At Mobile Hydraulic Shack, we prioritize quality to ensure our customers receive durable and dependable hydraulic parts. Our commitment to excellence means that you can trust our products to withstand demanding conditions and deliver optimal performance over the long term.
Discover our extensive selection of hydraulic components tailored to fulfill the varied requirements of sectors like construction, agriculture, manufacturing, and beyond. You'll find various products in our stock, ranging from hydraulic pumps and motors to hoses, fittings, and valves. We provide multiple items from top manufacturers renowned for their dependable and high-performance offerings.
Expertise
Benefit from our team's extensive knowledge and expertise in hydraulic systems. We are here to assist you in finding the correct parts for your application.
Reliability
Our commitment to quality ensures that you receive hydraulic parts you can rely on, providing unwavering performance even in the most demanding conditions.
Customer Service
Experience exceptional customer service with our knowledgeable and friendly team. We are dedicated to meeting your needs and exceeding your expectations.
Quick and Efficient Delivery
We understand the importance of timely access to hydraulic parts. With Mobile Mobile Hydraulic Shack, you can expect prompt and efficient delivery to minimize downtime.
At Mobile Hydraulic Shack, we understand the critical role that hydraulic systems play in various industries. Our commitment is to deliver exceptional products, prioritizing quality and excellence to keep your operations running smoothly.
Ready to enhance the efficiency and reliability of your hydraulic systems? Contact Mobile Hydraulic Shack today.